7 Things You Shouldn't Leave Out of Your Corporate Branding Guidelines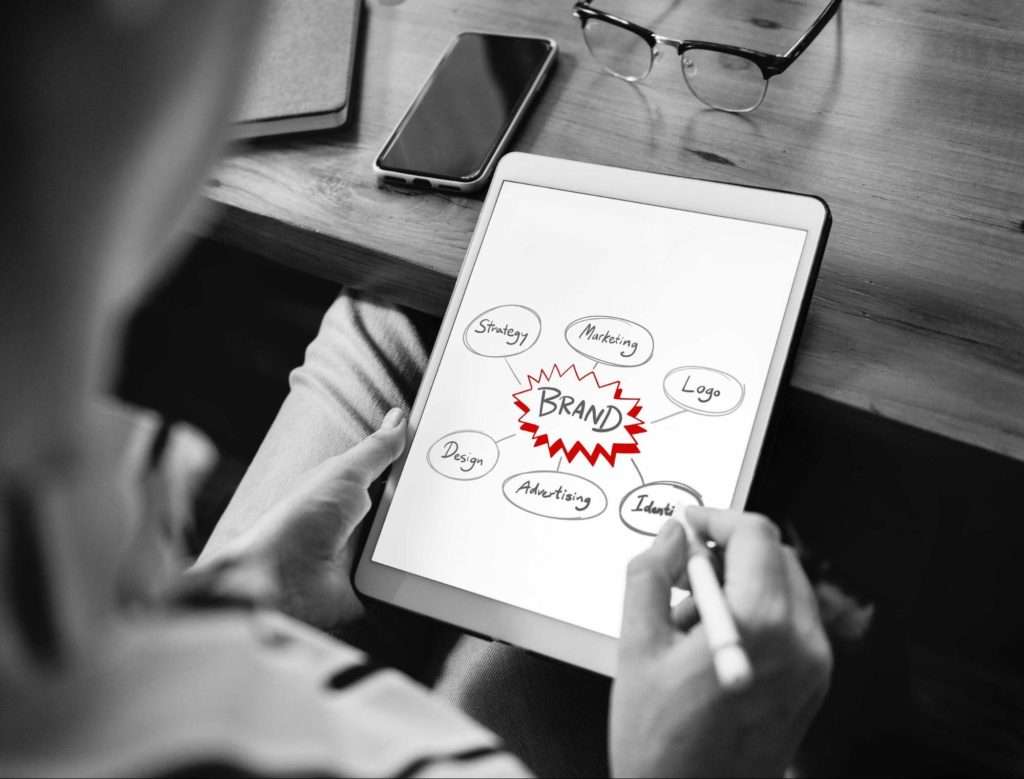 Corporate identity and branding go hand-in-hand. Corporate identity focuses more on the look and feel of your company while branding helps your company establish an emotional relationship with customers. They are the pillars of successful business operation and help your company get noticed and recognized.
Inconsistency in branding can diminish brand recognition and hurt customer loyalty. Every time your company communicates with the public, it needs to build a consistent image and strengthen it. Well-developed corporate branding guidelines can help you accomplish this.
Take the Essence of Your Brand and Translate It into an Appealing Concept
Your corporate branding guidelines (also known as "brand book" or "style guide") need to be comprehensive enough to cover everything your company stands for – its history, vision, fundamental values and personality. Your brand style guide should always contain the following sections:
1. Brand Message/Mission Statement
Your brand message/mission statement serves as a guiding light for your branding efforts and should be at the very start of your style guide.
What is your company here to do? What problems are you here to solve and how? Answers to these questions are at the core of your brand idea. These are the reasons that drive your company to deliver value to customers.
This section should also demonstrate your brand's tone of voice. You may be courteous and professional – nothing else will do for a legal firm, for example. But a company which sells custom T-shirts may want to address their customers in a playful tone.
Your tone of voice can instantly draw in or alienate a potential customer. That is why you need to explain it and leave nothing to chance.
Additionally, including a little bit about the history of your brand will allow everyone to get a better understanding of where you are coming from and your brand's core values.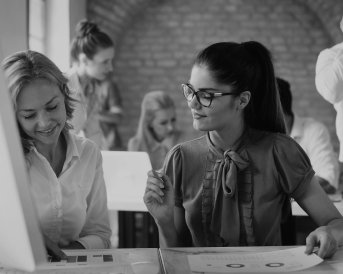 2. Logo Suite
Your logo is the most recognizable aspect of your brand along with the name. As such, it deserves special attention.
Your corporate branding guidelines should offer logo variations, color variations, and established recommended reproduction sizes for print and on screen. It's best to include examples of dos and don'ts.
3. Color Palette
A predefined color palette guides every piece of visual content your company creates and publishes. It can be basic and consist of two colors, mainly ones that dominate your logo. It can also be more elaborate and include colors your brand uses for different printed materials (brochures, flyers, catalogs) or online (website, blog, social media.)
Also, keep in mind that colors affect people on a subconscious level – this is known as the "psychology of color". Red is power, green is freshness, and so on. Take this into account when determining what message your brand wants to send.
4. Typography Guidelines
Typography is another essential element of your brand's visual identity. Your typography guidelines need to include primary and secondary typefaces as well as their application. Make sure to think of all the different applications possible for both print and digital media.
There is also the matter of typographic hierarchy – your headings won't be the same as the body of your text. Consistency is vital in this regard as it will allow your customers to become familiar with your style and recognize it, so make sure that your typography guidelines include relevant examples.
5. Image/Photography Style Guidelines
This section should explain and give examples of the style of images and photographs that are in line with your brand. You can also include pre-approved graphical resources that any external collaborators can use without worrying they'll clash with your vision.
In essence, you want your visuals to be standardized — the style, the positioning of any product and, very importantly, the dimensions. Consistency translates into trustworthiness, and your customers will notice this. You can also create templates – these can save a lot of time for any team members involved while maintaining the desired look and feel.
6. Social Media Usage Guidelines
Your brand's tone and voice need to be clearly defined and stay consistent across different channels, including social media.
Your social media usage guidelines need to cover your posting rules (how will you introduce the content, will you share videos, include emojis, etc.) and image guidelines (logo positioning and sizing, colors, etc.)
Additionally, your guidelines need to cover how you'll interact with others on social media and how you will respond in certain situations (questions, public complaints, trolls.) Think about the use of hashtags as well, and set the rules for the creation of branded hashtags.
7. Additional Guides
Depending on your line of work, you may want to include additional guidelines that are relevant such as editorial guidelines, specific instructions concerning advertising, etc.
However, you should try to keep these additional guidelines as brief as possible. If something has a particular application, you may not need to include it in the general branding guidelines – your graphics department doesn't need to know about your editing principles. Instead, you can create specific guides for these.
Corporate Branding Guidelines and Rebranding
While corporate branding guidelines are always important, their relevance is even higher if your business is going through a rebranding. There are two reasons for this.
Firstly, fresh style guidelines will be used to target rebranding efforts toward the desired goal. Many people are involved in a company rebranding process, and they all need to be on the same page regarding the new brand identity. Your guidelines will get them there.
Secondly, a successful rebranding effort will bring fundamental changes to your company, meaning even veterans may need a reminder or two – particularly if you've changed certain technical aspects (logo size or color, for instance).
The Ultimate Guide to Rebranding Your Business contains further information about this process and can shed more light on its intricacies.
Brandsonify offers high performance Coaching, Branding,
Marketing, Advertising, Technology, and AI & Big Data
solutions for challenger brands.
Recent Case Studies

Airbnb's 2014 Rebrand
Founded in 2008, Airbnb is a company which has revolutionized the lodging industry and created a global phenomenon. It is also a majorly disruptive force…
CONTINUE READING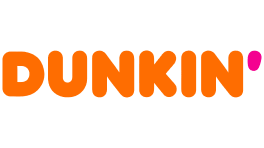 Dunkin's 2018/19 Rebrand
The first time the world saw the name Dunkin' Donuts was in 1950. The original shop opened in Quincy, Massachusetts and it did not take long for the public to fall in love…
CONTINUE READING


Uber's 2018 Rebrand
Uber has made such a massive cultural impact in a relatively short period of time, that it doesn't need much of an introduction Founded in 2009, it is the default ride-hailing…
CONTINUE READING