A Quick Guide to Choosing the Right Rebranding Agency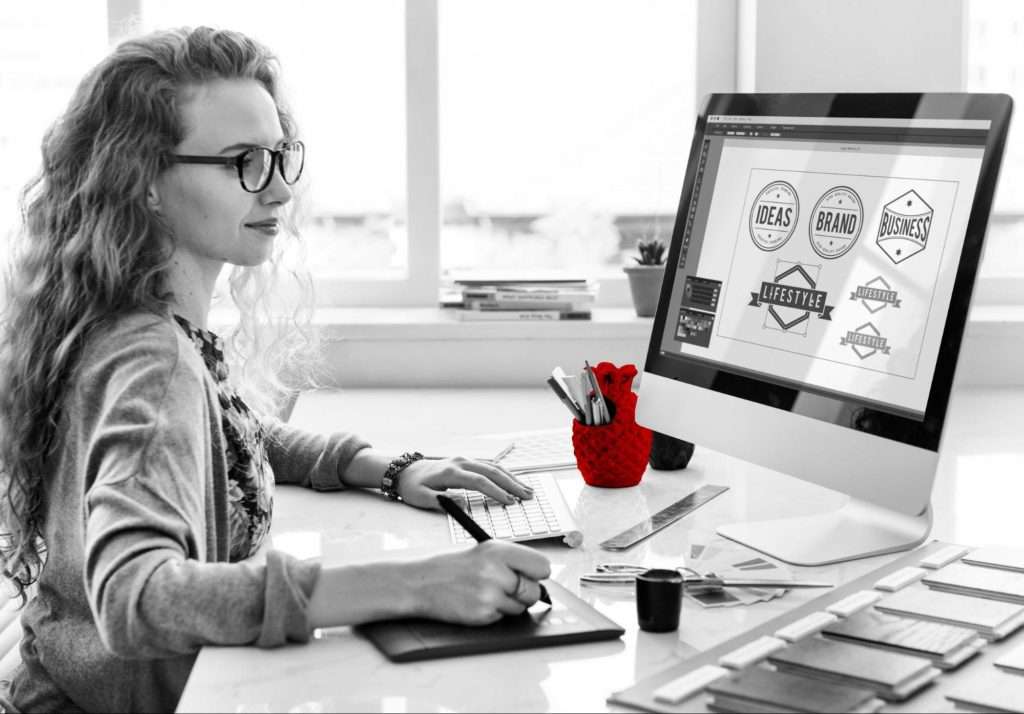 There comes a time in the life of every business when making a change is not only a need but also a must. Whether you want to breathe new life into your brand with a few visual touch-ups, or need more comprehensive changes, one thing is certain – you need it done right.
Are you planning your first rebrand? Or perhaps you aren't satisfied with the rebranding services you used previously? This quick guide can help you pick the rebranding agency suitable for your particular situation.
Rebranding Companies vs. Brand Consulting Firms
Rebranding agencies come in different shapes and sizes. And while each brand strategy agency is unique in some regard, you can generally divide them into two major categories.
A brand management consulting firm, as the name implies, offers advisory services. These agencies can help guide your rebranding efforts in the right direction. However, their services end after the advisory stage, meaning the brunt of the actual rebranding work will be on you.
If your goal is to handle as much of the work as possible in-house, then a brand management consulting firm can be the right choice. But since doing rebranding on your own comes with risks, you may require an all-inclusive service.If this is the case, then you need a rebranding agency. Not only can these agencies advise you on the best course of action, but they can also put it in motion. They can redesign your logo, provide written content solutions, handle the marketing campaign which needs to follow and promote your rebrand, evolve and modernize your online presence, and more.
How to Evaluate an Agency's Portfolio
Once you've seen which services a rebranding agency offers, the next step is to take a look at their client portfolio – you'll want to see what their work looks like in practice. Here, there is an important distinction to keep in mind.
Some agencies will have a varied portfolio with clients from different fields. If you're not in a highly specialized niche and your rebranding could benefit from a diversified approach, this is good.
On the other hand, there are agencies which don't have as many clients but are more experienced in one or a handful of areas. If you're in a small or a highly competitive market (maybe your product has a limited application, or you have a lot of local competition), this type of experience can be invaluable.
Don't evaluate an agency's portfolio solely on the number of clients. Instead, make sure to look which industries they've worked in as well.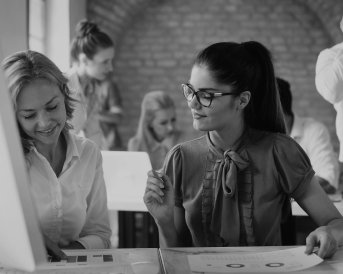 Focus on Performance Rather Than Size
You may be tempted to go for the most prominent agency around. And if the rebranding project is massive in scope, that can be the correct approach. If a company has thousands of employees, numerous subsidiaries, and a global presence, then a big rebranding agency may be the only choice. But if you're looking for small business branding services or something similar, then the size of the rebranding agency is far less important. What matters is their performance.
With a small agency, you get more priority. You'll also have an easier time accessing their top-tier talent. And as mentioned previously, a small agency can specialize in the exact services you need. This isn't to say that bigger agencies cannot provide this, but smaller agencies do have the edge in certain regards, personal touch being one of them.
Once again, it's about finding the perfect fit for your needs.
Think Beyond the Price
It's perfectly natural for the price to be an important factor when making your choice. However, rebranding has long-term effects. Do it right, and you'll reap the rewards for years to come. Get it wrong, and the mistakes will haunt you for a long time.
That is why you also need to think about the price in the long-term. A big agency may offer a lower starting cost, but a small one may have more specialized services and better insight into what your particular audience expects. That is why you need to look past the figures and consider the big picture.
Simply put, rebranding is an investment – its costs are one-time, but the value is anything but. With the help of the right agency, a small business can take that all-important next step and move into a higher tier. You don't have to grow in size, but you can grow past your competition. This can mean years, or even decades, of doing business on a higher level. Compared to that, the initial cost of choosing the right rebranding agency pales in significance.
Look for a Partner, Not Just a Service Provider
As mentioned in the previous point, rebranding is about the long-term. That is why you need an agency that will be your partner on that journey, instead of merely providing a one-time service before moving on.
After you've finalized your rebrand, you'll need to market it. A rebranding agency which also offers marketing services can help you get the word out.
But what is more, such agencies will be able to tell you when you need to make some subsequent changes. Perhaps a certain aspect of your rebranding hasn't resonated with the audience so you need to refocus your marketing efforts. A true partner will keep track of this and advise you on what to do.
Making the Right Choice
In the end, the right rebranding agency will offer the exact services you need and have the relevant experience to see everything through. It'll be a partner you can count on and ensure that your rebrand gives the best results possible.
For more information on how to successfully rebrand, check out The Ultimate Guide to Rebranding Your Business.
Brandsonify offers high performance Coaching, Branding,
Marketing, Advertising, Technology, and AI & Big Data
solutions for challenger brands.
Recent Case Studies

Airbnb's 2014 Rebrand
Founded in 2008, Airbnb is a company which has revolutionized the lodging industry and created a global phenomenon. It is also a majorly disruptive force…
CONTINUE READING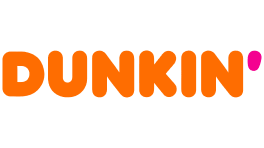 Dunkin's 2018/19 Rebrand
The first time the world saw the name Dunkin' Donuts was in 1950. The original shop opened in Quincy, Massachusetts and it did not take long for the public to fall in love…
CONTINUE READING


Uber's 2018 Rebrand
Uber has made such a massive cultural impact in a relatively short period of time, that it doesn't need much of an introduction Founded in 2009, it is the default ride-hailing…
CONTINUE READING